21st June 2021
Embellishing the Alan Turing memorial in Sackville Gardens, Manchester for Pride Month
We're commemorating Pride Month by sprucing up the memorial in a rainbow-coloured theme of balloons, in line with the colours of the LGBT pride flag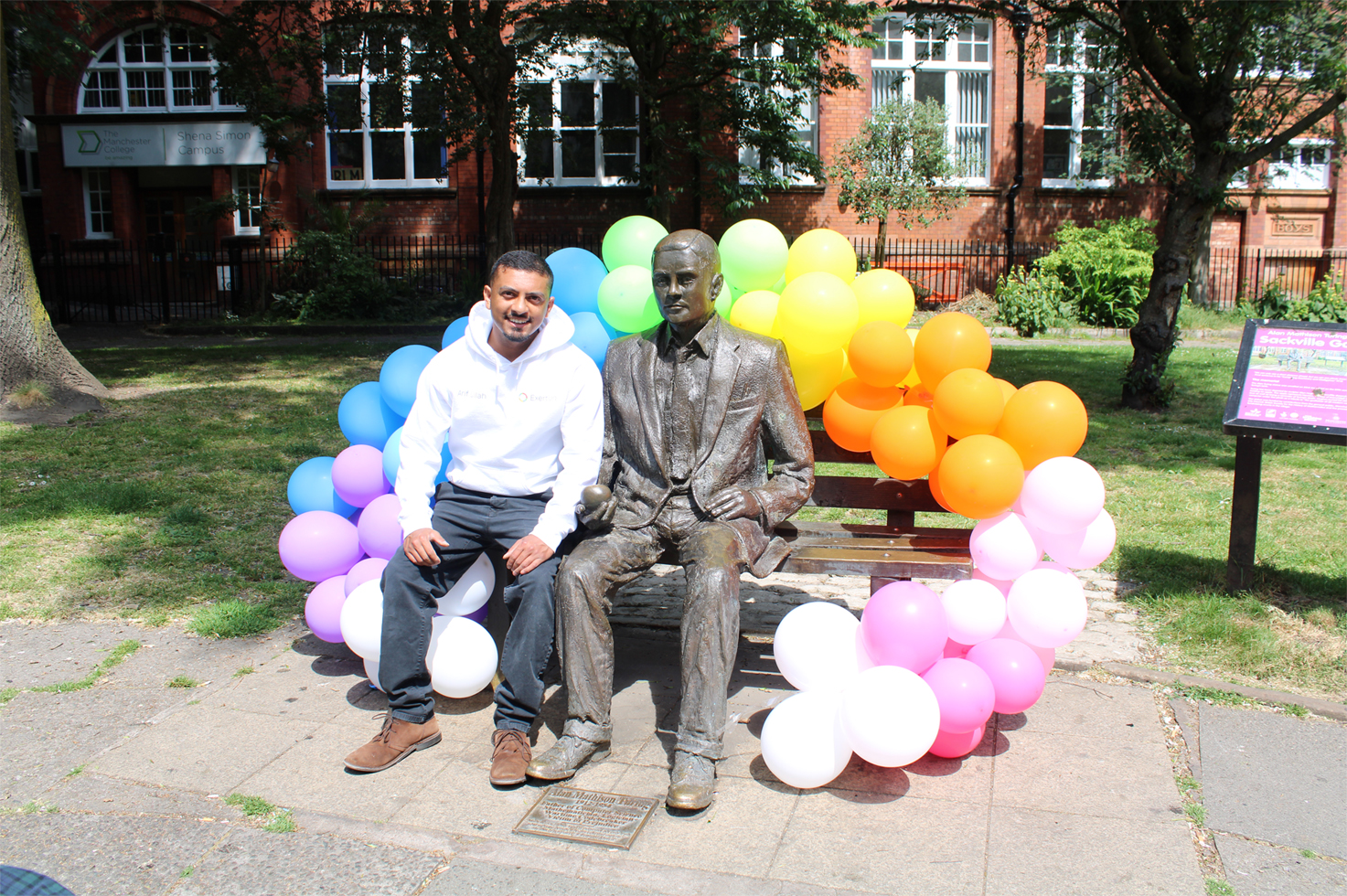 We wanted to proactively demonstrate our support for Pride Month, complementing our company's Ethics and Values of continued inclusion and diversity of all people, whereby we're constantly pushing the boundaries and welcoming people from all walks of life at every stage.
We took to Manchester over the last weekend and specifically selected the Alan Turing memorial as the landmark to demonstrate our support whilst also honouring the late Alan Turing, who had an untimely demise as a result of his sexual orientation in spite of the efforts he contributed to society and the country as a whole.
Briefly, who was Alan?
Alan was a mathematician and a computer scientist, regarded as the 'Father of Computer Science'. One of many of Alan's endeavours included decrypting the enigma code during WWII which was utilised by Nazi Germany to send military communications, placing Britain at an advantage to win the war. Alan continued to use his knowledge and skills to provide additional wartime services in government secrecy for Britain where he would later be appointed an Officer of the Order of the British Empire (OBE) for his endeavours.
Despite Alan's commitment to the country, he was prosecuted for homosexual acts and was forced to undergo chemical changes to his body as a substitute to serving time in prison. He eventually went onto commit suicide as a result of the torment he experienced.
Alan has since been pardoned posthumously in 2009 by then Prime Minister Gordon Brown and in 2013 by Queen Elizabeth II.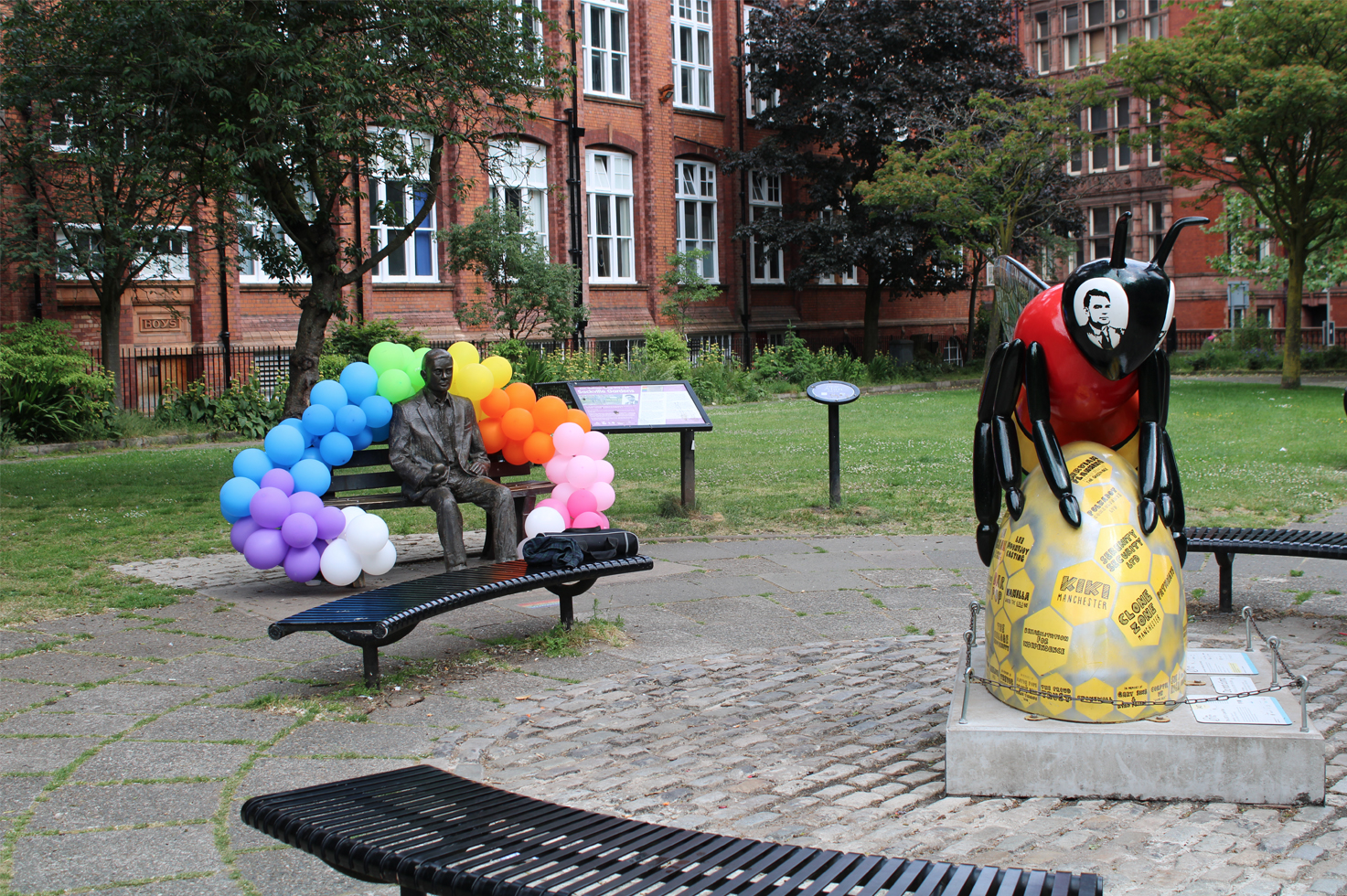 Excitingly Alan is also set to feature on the new £50 (GBP) notes this week, which is to be released on the 23rd of June on his birthdate. The new note marks the last paper note in England to be replaced by the polymer material.
The decorations we've placed on the memorial has garnered a great amount of attention, from people asking us to know more about Alan to others taking to social media to share photos. We've received mass praises and support on the endeavour, which we greatly appreciate and we hope to continue positively impacting the community.